---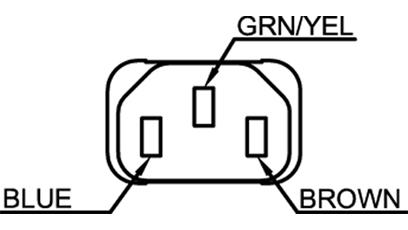 NBR 14136 BRAZIL to IEC-60320-C13
Item# 2550.072SD
6' H05 1.0mm2 B I SD BRAZIL TO C13
---
PRODUCT INFO
Our 2550 series features the standard, 3-prong, Brazilian Plug (INMETRO) with the IEC-60320-C13 Connector.
These power cords are the standard cords used for monitors, computers, printers, scanners, TVs, sound systems, and many more devices & appliances which use the IEC-60320-C14 inlet. This is the Brazilian equivalent of the 2500 series, the North American PC Power Cord.
The 2550.072SD is a Brazilian power cord that carries the INMETRO approval and is rated at 10A - 250V.