---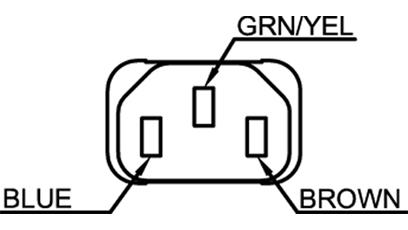 AS/NZS 4417 AUSTRALIA WHITE to IEC-60320-C13 WHITE
Item# 8530.177W
4.5M GTSA 1.0mm2 W AUST TO C13
---
PRODUCT INFO
Our 8530 series features the 3-prong, White AS/NZS 4417 Australian Plug (Former AS 3112 Australia) with the White IEC-60320-C13 Connector.
These power cords are the standard cords used for monitors, computers, printers, scanners, TVs, sound systems, and many more devices & appliances which use the IEC-60320-C14 inlet. This is the Australian equivalent of the 2500 series, the North American PC Power Cord.
The 8530.177W is a white Australian power cord that carries the SAA approval and is rated at 10A - 250V.
This Australian power cord can also be used in the following countries:



 Algeria
 Christmas Island (Australia)
 Cocos Islands (Australia)
 Cook Island (N.Z.)
 Fiji
 Kiribati
 Nauru
 New Zealand
 Norfolk Island (Australia)
 Papua New Guinea
 Uruguay
 Vanuatu
 Western Samoa