---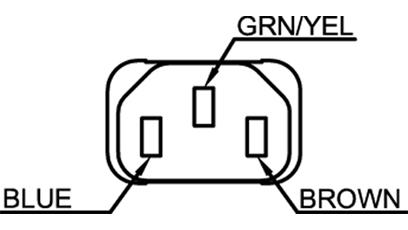 CEI 23-16 ITALIAN to IEC-60320-C13
Item# 8556.098
2.5M HO5 1.0mm2 B SD ITALIAN TO C13
---
PRODUCT INFO
Our 8556 series features the standard, 3 prong, Italian Plug (CEI 23-16) with the IEC-60320-C13 Connector.
These power cords are the standard cords used for monitors, computers, printers, scanners, TVs, sound systems, and many more devices & appliances which use the IEC-60320-C14 inlet. This is the Italian equivalent of the 2500 series, the North American PC Power Cord.
Shielded wire uses a conductive lining to disperse any external electromagnetic interference and reduce any internal high-frequency noise. This protects the flow of electricity from electromagnetic fields created by other devices, and also protects the external environment from any electromagnetic field created by the power cord itself.
The 8556.098 is an Italian power cord that carries the IMQ approval and is rated at 10A - 250V.
This Italian power cord can also be used in the following countries: