---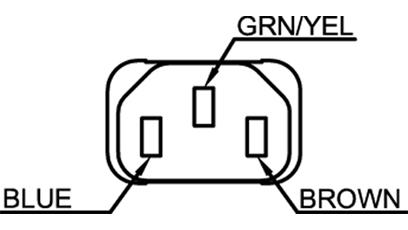 CEI 23-16 ITALIAN CLEAR to IEC-60320-C13 CLEAR
Item# 8642.240
20' H05 1.0mm2 B ITALIANC TO C13C
---
PRODUCT INFO
Our 8642 series features the 3 prong, Clear (transparent) Italian Plug (CEI 23-16) with the Clear (transparent) IEC-60320-C13 Connector.
These power cords are the standard cords used for monitors, computers, printers, scanners, TVs, sound systems, and many more devices & appliances which use the IEC-60320-C14 inlet. This is the Italian equivalent of the 2500 series, the North American PC Power Cord.
The 8642.240 is an Italian power cord that carries the IMQ approval and is rated at 10A - 250V.
This Italian power cord can also be used in the following countries: